Car Care Tips to extend the battery life of your Car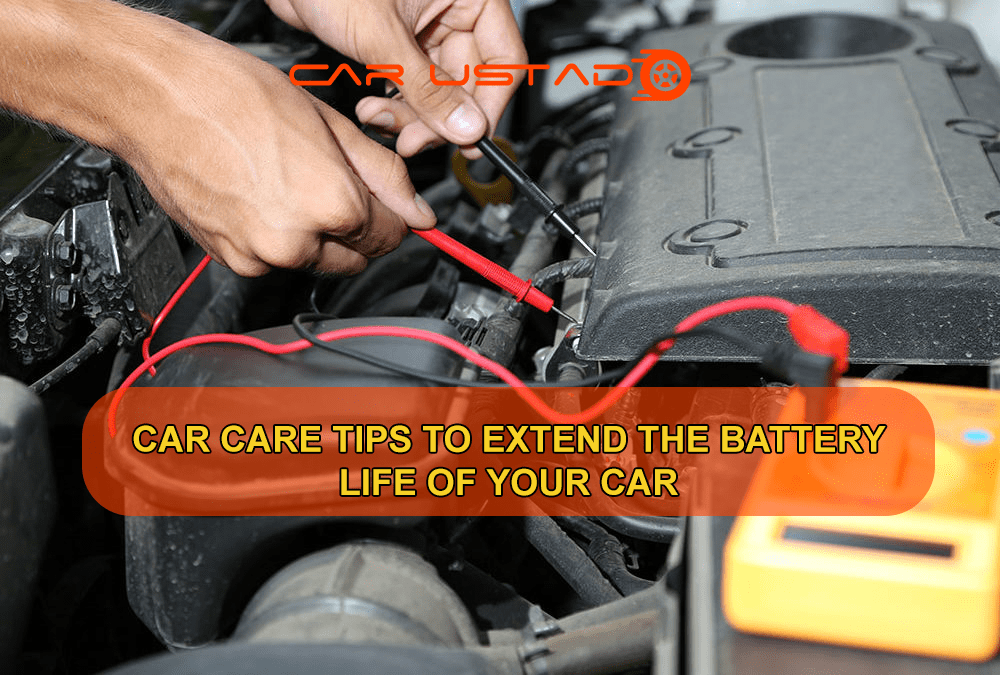 Car batteries are the most important part of any car as it gives life force to the car. You cannot start cars without batteries. Car batteries estimated life is 3to5 years but in most cases, drivers consume the battery before the estimated time. That's why you need to know when you have to change the battery of your car.

The average battery life of any car is 3-5 years. And the main reason for the early depletion of battery life is heat. Especially in the summer season, when the running engine of a car produces high levels of heat it might cause a severe drain on the car battery and eventually lead to a dead battery. In summers if you drive 24 hours then there is a high chance of your car battery to discharge. This is one of the main reasons why the age of car battery decreases from 5 to 2.5 years.

We can tell you some tips that will help in extending your battery life.

• Carefully remove the battery
While removing batteries take some precautions because every old car battery has different connecting options and terminals. So before doing it always go through the manual or guide of you can it will help you to understand your car better.

• Close your battery a little tighter
If your car battery is not close tightly then it might vibrate unnecessarily. That vibration can damage the car and can cause short circuits too. Also, get your battery terminal checked regularly. Here at Car Ustad, we make sure that everything is rightly placed and perfectly working to make your drive smooth and hassle-free.

• Say no to overcharging
Overcharging can cause a major explosion and it can break down the water terminal which can cause a decline in battery life. If you ask how overheating can cause such damage then you have to know that lead oxygen batteries release oxygen and hydrogen gas which is harmful to you.

Follow the above-mentioned tips to increase the battery life of your car. Your car gives you so much, so why don't you give a proper care to your car on time. With the quality car care and repair services of Car Ustad, make sure to provide the best to your car. We at Car Ustad, take care of even small things which can extend the life of our vehicle. So, what are you waiting for? Get in touch with the car experts at Car Ustad and give a proper service to your car. Book an appointment today!

Contact us Today !!