Tips to Choose the Best Auto Repair Company for Fixing Your Car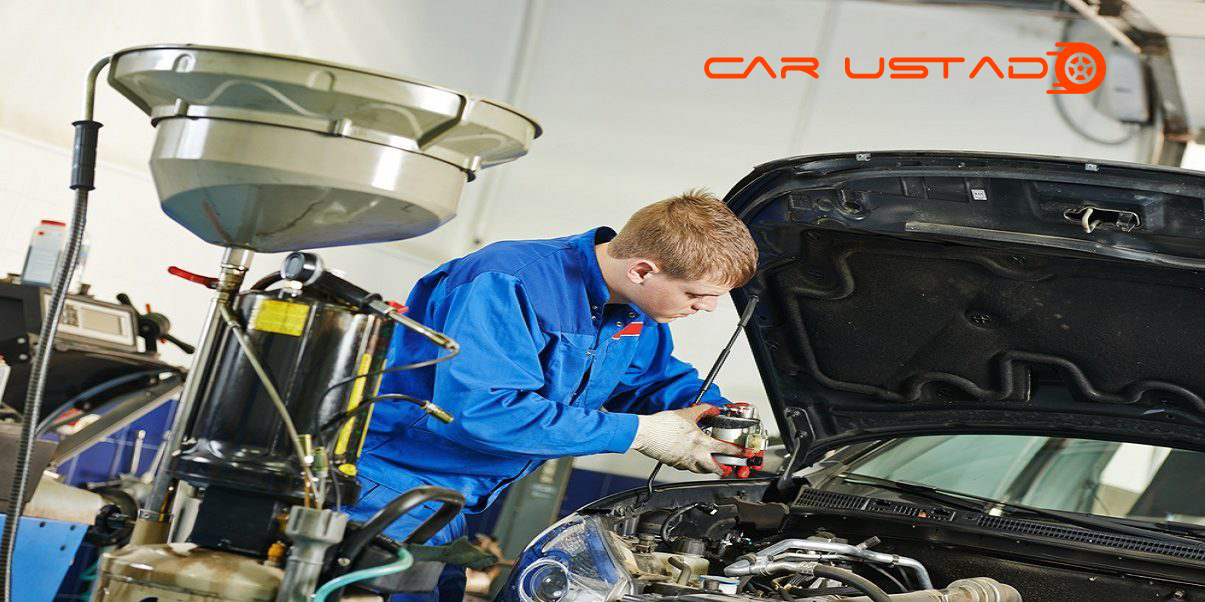 A vehicle plays an important function of taking us from one place to another in relative luxury and comfort, but not only a vehicle is required, a vehicle should be a well-maintained which can do more than all these and that is it will keep you safe on the road.

Sometimes, the danger comes from within and it is no one but the car owner's fault. A vehicle that has been neglected and gone a long time without service is sure to have some malfunctioning components that can endanger the life of your family.

Many people compromise quality and safety for affordability by handing over their cars to unscrupulous, non-certified mechanics. This can mean improper fixes, and major problems for their cars down the road.

Choosing a good auto repair and services company for your vehicle should be one of the top priorities when it comes to your car. Here are some of the things you should consider when looking for a good auto repair service:

• License and Certification
Besides shady auto repair services, a lot of people like cars and will offer you a bargain price to fix your vehicle. Don't do it. You should only get your car fixed by a licensed and certified mechanic. When someone other than a qualified auto repair mechanic tinkers with your vehicle, it can void your warranty and can even lead to more problems in the future.

Before you hand over your very expensive car to someone, take a look at how much experience they have had working in the field, and if they have the required credentials.

• Visit the Staff
One of the best ways to reassure yourself that your car will be in good hands is to simply book a visitation appointment over the phone or through an email. During the visit, judge how the staff is treating you. If they are cordial and cooperative, it means your car will experience the same treatment. If they are impatient and rude, don't trust them with your vehicle.

During the appointment, you should also discuss the prevailing issues with your vehicle and get a feel of whether the auto repair staff genuinely wants to help you out. We can also discuss the type of work we have done previously and how we can repair and service your car so that it runs better than ever. Any mechanic can fix your car, but the best ones are those that prioritize quality and dedication and can guarantee you a safe vehicle.

• Check the Reviews
Word-of-mouth and referrals still remain the best form of organic advertising to this day. Now with the internet, it is getting easier and easier to see what others are saying about an organization. At PA Auto Inspection, we encourage our prospective customers to check out what our past customers are saying about us. Our review page is filled with honest testimonials of several happy customers who have had their cars fixed from us with very satisfactory results. You can also check out social media and Yelp reviews to see what people are saying about our service.

• Pricing
Although there is an industry standard for many types of auto repairs, they can vary a bit from mechanic to mechanic. When you are looking for a good automotive repair and service company, don't be afraid to look around for the ones that give you the best price rather than settle for the first one you see.

Remember, as with all industries, a very low price doesn't always equate to high-quality. A lot of time, unrealistically cheap pricing is because an auto repair shop does not have the required machines to fix your car or if their staff is uncertified. However, you can still get high-quality car maintenance with an auto repair shop that is reasonably affordable.

• Convenience
Sometimes, a few perks can go a long way towards helping you select an auto repair shop. Although they may not have anything to do with auto repair shop's core functions, they can still lend a lot of convenience to the customer. Some such services include after-hour pick-ups or key-drops or even a nice sitting room, where the customer can sit and relax, have a cup of coffee, or watch the football match, while they are waiting for their car to be serviced.

• Special Deals
Some auto repair shops also offer special discount deals to their customers, which can be an added bonus. Even though the discounts may not be that huge, they can make the customer feel important and help them realize the auto repair service cares for them.

Your car is one of your biggest investments so don't be so quick to hand it over to a stranger. Do your homework properly, and then carefully select the one that offers you the biggest benefits at a reasonable price. At Car Ustad, we strive to maintain your vehicle at mint-condition so that it runs full-throttle without the risk of a breakdown on the road.