Why Wheel Alignment is Important for Your Car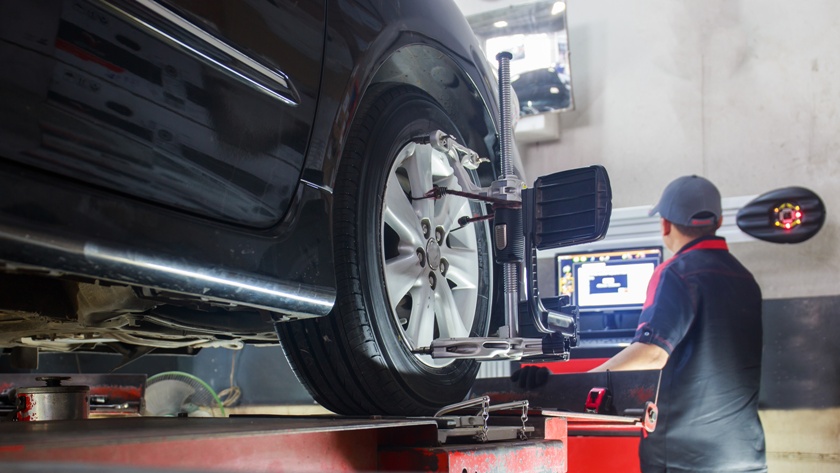 We have to do lot of things for maintaining our car for the safety or for better experience of driving. There is lot of things you have to keep in mind if you have a car like

• Car Cleaning
• Denting Painting
• Wheel Alignment Balancing
• Engine Diagnostics
• Brakes and tyres
• Engine oil Change

And many more things we have to do with our car
One of the most important thing is Wheel Alignment Balancing

What is wheel Alignment Balancing?
It is the process of checking that the wheels are functioning safely or not. Due to rash driving habits and bad road conditions of India your car tires can be misaligned. Getting into a minor accident can also affects the tyres alignment. There is more chances of front wheels to get misaligned.

The process of alignment can be varies according to the vehicles because all different types of vehicles have different alignment. The modern car types have four wheel suspension having different types of wheel alignment. That's why you have to choose always best mechanics for your car's wheel alignment who have proper knowledge and experience of wheel alignment. Mechanic should have the knowledge of different types of wheels alignment with their proper model and making so he can perform specific tasks.

Why Wheel Alignment Balancing Is Important?
There is so many types of car issues which increase the demand of your car maintenance and service so it can perform safely and gives better driving experience. There is one thing from that issues is wheel alignment balancing which is the most important part of your car maintenance and service. It plays a major role in proper functioning of car. It can affects tire wear, tire performance, fuel efficiency, vehicle handling, and more. In the proper function of car steering, wheel alignment in gurgaon plays a major role.

There is no proper time period to get your car serviced, hence different types of vehicles have different needs of maintenance. The mechanics and technicians of CarUstad is highly qualified for any type of car wheel alignment. They will also advice you for the better driving experience.

There is so many issues occurs when your car wheel is misaligned. If your car pulling in one way while driving then sure there is a bad condition of wheel alignment which needs to repair as soon as possible. In other word, when you driving let your steering wheel go itself and if your vehicle moving towards left or right automatically then there is a high chance of bad condition of wheel alignment. Vibrations in steering wheel is also due to wheel alignment. Right wheel alignment may increase your car's tyres life. There is another importance of wheel alignment is to reduce the tyre wear so you don't have to pay unnecessary cost.

In the rainy season, when approx. all roads are wet then the wrong wheel aligned vehicles can become dangerous and it put your safety in risk. If tyres your car's tyres starting wear from edges then there is also a high chance of misaligned and if it occurs then it will leads to change your car's tyres as they don't perform well. If it is wear from middle then it is properly aligned.

At CarUstad, we gives our best with every car and we have well trained mechanics to provide the best quality of car parts and we provide full service and maintenance from oil change to a whole engine change of any domestic and foreign vehicles. We offers best wheel Alignment Balancing in Gurgaon.